Christine Allen-Yazzie

---





Chikan




*This story is no longer available online -- see the author's blog, or buy her new book, The Arc and the Sediment, here.




©2004 by Christine Allen-Yazzie

---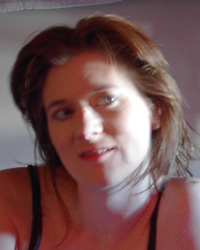 Christine Allen-Yazzie has an MFA (fiction, 2003: three years of study, five years of obtaining signatures for thesis). Some of her work is published, some has won prizes, some festers. She owns an editing/writing business as formidable and obligatory as a reckless, couch-pissing dog you can't bear to return to the pound.