Thursday, October 3, 2002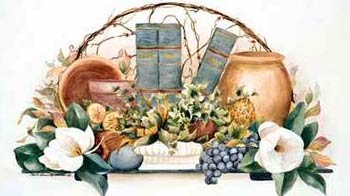 Boston


Unjustified Behavior
Today I awoke like the sunlight, pure and unobstructed. Hugged by a crisp white tank top and a flowing silk skirt of muted yet bold colors, I traveled down this street and that, waiting for the city to wake from its hangover. I was unable to dampen the smile longing to consume my lips, and unwilling to do so. A beautiful day was being born, and I was an active part of it.
I eventually found myself meandering through the Barnes&Noble of the Pru. Even when penniless and only able to imagine ownership of marvelous new books, bookstores offer comfort and contentment. From here to there, admiring covers, flipping pages, and reading excerpts, I explored. Everything from fairy tales to smooshed faeries to coming-of-age novels to cookbooks to grrrl renderings on sex to computer languages. It would have been an absolutely splendid experience had he not been there.
For the last half hour of my stay among the books, I was followed and watched with an extreme closeness by a male probably in his late thirties or early forties. No matter where I went or how unlikely it was that he would have any actual interest in those books that he was flipping through, he remained. Never straying farther than eight feet from me. Never taking his eyes off me. Never leaving.
Yes, I am attractive and sexy. Yes, I dress to accentuate this. Yes, I take pride in being a girl who causes eyes to follow and heads to turn. But no, this does not justify the degrading and disrespectful behavior of certain middle-aged men.
Eventually I just couldn't accept anymore of his invading behavior. Avoiding confrontation (like I always do regarding matters such as this), I weaved through the shelves, passed the security guard, sharing with him a pleading look, and flew down the stairs to Huntington Ave. Fortunately, he didn't follow me out.
However, his presence did. As I followed the reflection pool to Mass Ave, I couldn't suppress my teary-eyed nature. I understand a look, and even a second, but to follow a girl for such a long period of time. And to do so in such an obvious manner. Such behavior is unjustifiable, and its effect on my sense of self-portrayal undeniable.
Worst of all, I let him win.
Even if only for the time being, he and all the other creeps should never be given enough power to invoke tears. Shortly after my departure, I realized this. I reclaimed myself and continued on. Now if only one of these days I can truly accept that I've done nothing wrong. That it's not my fault. And that he is merely a stranger trespassing on my pure and otherwise unobstructed self.
Friday, September 27, 2002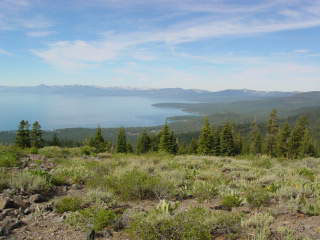 Tahoe & Marin


I have just returned from one of the loveliest adventures of my life.
For eight and a half days, I've walked the 165 mountainous miles of the Tahoe Rim Trail, alone and brimming with joy. In perfect fall weather.
I walked south, starting at noon on September 15th from Echo Lake at the edge of Desolation Wilderness, then east and into Nevada. After that, I went north up the mostly volcanic Carson Range, then west on the high ridges north of the lake, then (after a stolen breakfast of blueberry pancakes where the trail comes down to cross the outlet of the Truckee River in Tahoe City), south again through Granite Chief Wilderness and Desolation, returning to my car at 8:30 in the morning on the 24th.
The trail is one of the most beautiful I've walked anywhere in the world. I'd scheduled what I thought was, for someone my age (sixty-four and a great-granddad), a pretty demanding 11-day trip, but driven -- literally -- by the beauty of the place, I did it in "jock time," as someone in the TRT office told me afterwards, but without feeling like I rushed or neglected in any way to "be" there. I strolled 18-20 miles a day, thinking, looking, writing.
I journaled, and wrote more than 20 poems (maybe you can assess my mental state from this random three of the titles: "Osama bin Laden Pancakes," "Early-Burly" (a bear poem), and "Why Coopers Hawks Don't Eat Nutcrackers." I sketched several essays and short stories besides. Truth is, I was constantly throwing off my pack and grabbing journal, glasses and pen in order to scribble for a few minutes.
The trail has a low point, at the river, of 6300 feet, and a high point, at Relay Peak, of 10,338. I climbed a very conservative cumulative total of more than 25,000 vertical feet of passes along the way. I lost ten pounds in those eight and a half days; I'm the fittest I've been in many years, down to my ideal 'mountain' weight. Lord save me from my children's ice cream!
The first three days were hard on my old body, and I went to sleep each night in a stupor. After that, I felt better and better, with the last three days verging on ecstasy.
I've spent long times rambling in wilderness, of course, but never before had an extremely focused purpose like this. Days quickly developed their own pattern. I'd rise and pack somewhere between first light and sunrise, then walk two hours or so to a pleasant sunny perch for breakfast. Often I'd write a bit. Then I'd walk for three to five hours (usually with one relaxed water break), and have a foot-dangling, scenic lunch. Then another four hours, with a water break, or so to a supper stop. Then another few hours to drink and lay down my sleeping bag for the night, at or near dusk.
I went light, leaving home with a 23-pound pack (that includes the clothes and shoes I stood up in, a bear canister, and four days of no-cook food). About half the TRT has no water at this time of year, so the logistics of water needed good attention. I put down two food caches and four water caches before I started.
That's a first report. I may try to write up more later. Go walk the TRT!
(See poems from Bill )

Sunday, September 22, 2002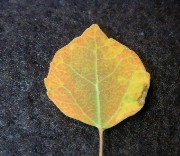 We start off this beautiful fall season with some wonderful news -- a story from our Winter 2001 issue, Anne Tourney's "Pink Oleander," has been selected for the first volume of the "E2Ink" anthology, guest-edited by Pam Houston, celebrating the "best of the Web." This is to be an annual series, published by Mild Horse Press, and as they say, "The e-2-ink project seeks to recognize online publications in the same way that the Best American Short Stories, O. Henry Awards, and the Pushcart Prizes recognize print publications."
Further information on this book and the magazines submitting stories can be found here.
...with information about Pam Houston here
We are so proud of all of our writers at Slow Trains, and we're delighted to see Anne's excellent story honored in this way.
In other book news, "Slow Trains Volume I" is out in print, available through Amazon and also through our site at a discount.
Now on to the fall issue!
Sixteen poets grace our pages with their lyrical words, from India to South Africa to every corner of the U..S.. A cricket, a street of flags, a watch that may or may not be better than nakedness -- these are only a few topics addressed by our poets, who include John Sweet, Janet Buck, P.J. Nights, Alex Stolis, John Eivaz, Robert Gibbons, Joseph Carcel, Nilanshu Kumar Agarwal , Candy Gourlay, Michael A. Hoerman, Daniel Sumrall, William Sovern, Ward Kelley, Merlin Greaves, J. Marcus Weekley, and Prasenjit Maiti .
Cecilia Tan joins us in our "On Baseball" section, with an interesting and fun tale of scalpers, fans, subterfuge, and the riskiness of being a Yankees' fan in the bleachers at Fenway Park
Jeff Beresford-Howe writes about "Lewis in the Bush League," and this bush league is the one found somewhere between Texas and the White House...
Why is it that sperm don't have to go through the agony that prospective adoptive parents do to qualify? Consider this in J.D. Munro's touching and funny essay, "Not Suitable for Children".
Other essays in the fall issue include Brian Peters considering any possible moment of hope in the history of slavery; Richard Ammon's fascinating tale of what it's like to be gay in Switzerland, and Jeff Beresford-Howe's soaring (and sometimes crashing!) music reviews.
In fiction, new contributors Benjamin Reed, Christine Hamm, Tim Wenzell, Ptim Callan, Chris Duncan, and Marc Estrin bring us six tales of family, sex, sadness, childhood, and humor -- and we always consider every one of them "the best."
We're adding to the September 11 section as new poems come in.
Come visit and stay a while, and once you've read everything else, I've even offered up my own "vices" this issue in "The Slow Trains Ten" section, featuring writers on creativity. These questions are harder than our previous writers have made them look(!), and fortunately I've passed "The Ten" challenge on to two more writers for the next issue, who will surely make it look as simple as a winter breeze.